She's My Cherry Pie... Camp Day -1 (that's negative one)


There is little room for lampooning hair metal when it comes to bike racing. But, there is room, so we need to put a shout out to the organizers of this race in Napa as a tribute to one of hair-metal-pop's worst bands: WARRANT.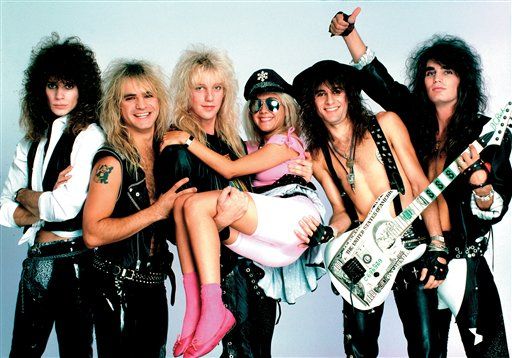 When I heard the winners of this race got a Cherry Pie, I was hoping the band at least autographed the LP. To my relief, the only Cherry Pie getting won here was fruity and delicious... I'll give WARRANT the former, but certainly not the latter.

So, if there is ever a plan for cycling ours is to control the media. Here's the basic equation: great athletes + media coverage=sponsorship $$. Plain and simple. Another way we like to roll is to keep other teams on their toes. We are not all that secretive as much as everything is just beginning, so there are no real secrets... except for out kits. I keep the kits as a source of pride and protect the designs with guns and rabid, malnourished bunnies.

We decided to pay tribute to the cross and mountain girls who will be wearing the dark-chocolate and pink plaid kits by kicking off the 2008 Racing season by putting our roadies in them for the Cherry Pie crit. It's also important for everyone to match, we're Pro afterall...


Jane looked happy to be out representing Vanderkitten for the first time ever, and she was joined by Liz, Melissa, Mary Maroon and Flavia Oliviera. Secretly, our team director Scott Gross was hoping to make it in time to see how the girls raced together naturally.


If you are looking for a play by play, I can tell you Liz went off the front in typical Liz style, and then Kelly Murdin from ProMan was out there, way off the front for a while. TIBCO's Brooke Miller was always sitting Lance Armstrong style in the top 8-10 riders ready for anything.

In the end, everyone was keyed on Liz which opened the door for Melissa to jump around for 5th, Jane 7th, Flavia then Liz and Mary. It was a great race and fun to watch. Keeping in mind Melissa had not even had her bike for 24 hours, it was great to see how easily she cam up to speed with the new shifting, etc.